The 400 small block in this Nova was originally intended for a 1964 El Camino project. Like so many things in life the El Camino project was sold when times were bad. I kept the engine knowing it would one day find a chassis to rest in.
Originally the block was
bored .030" over
and had the deck cut about .020"
. The stock nodular iron crankshaft cut .010", stock length rods were resized and fitted with dished pistons.The stock heads were completely rebuilt with new valves, guides and seals. The cam was a Comp Cams 262 grind. This was a mild build that would have been great for cruising. For almost 10 years it sat on an engine stand waiting for a new project. When the Nova was brought home I knew the engine would have to be disassembled prior to going into service. The length of time it sat caused the assembly lubes to either dry up or run off into the oil pan. The decision was made to put it off until some other parts of the build were completed so that it would be started and cam break in procedures run when assembly was done.
This photo is of my youngest son helping torque the bolts for the heads. He was about 8 years old then and now has graduated high school. Other photos were of the original build.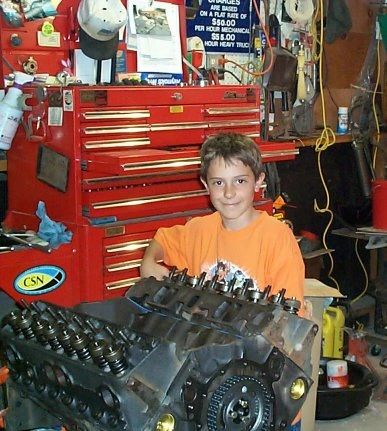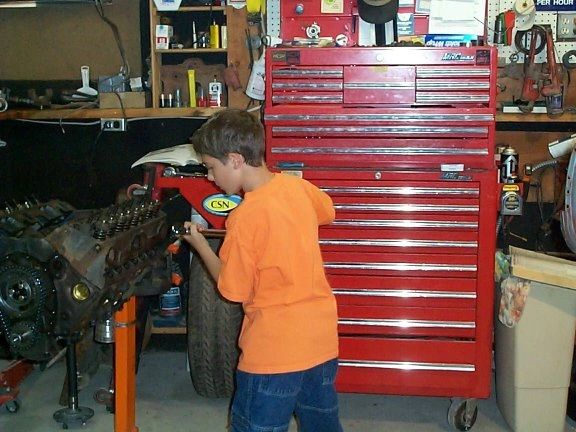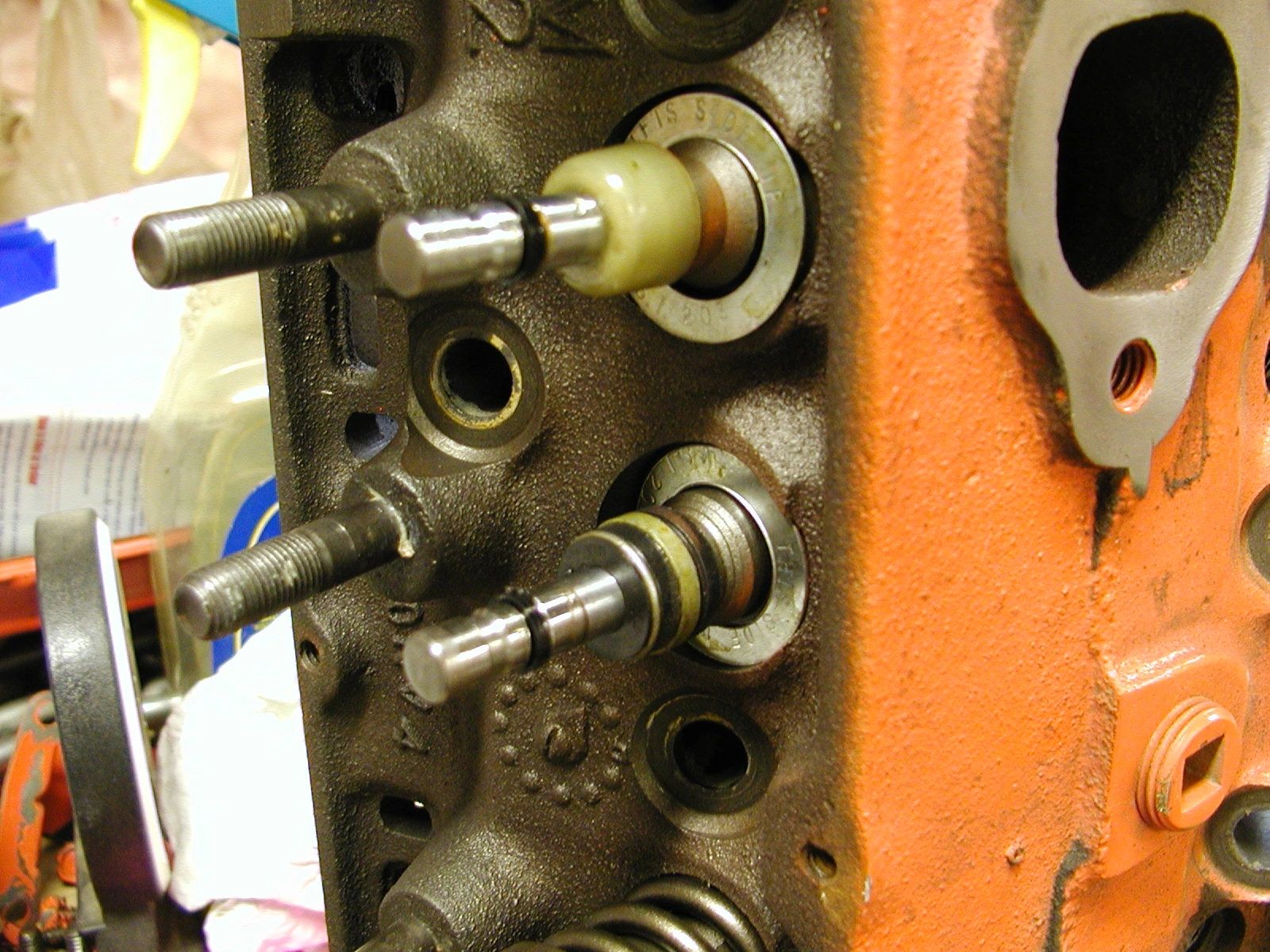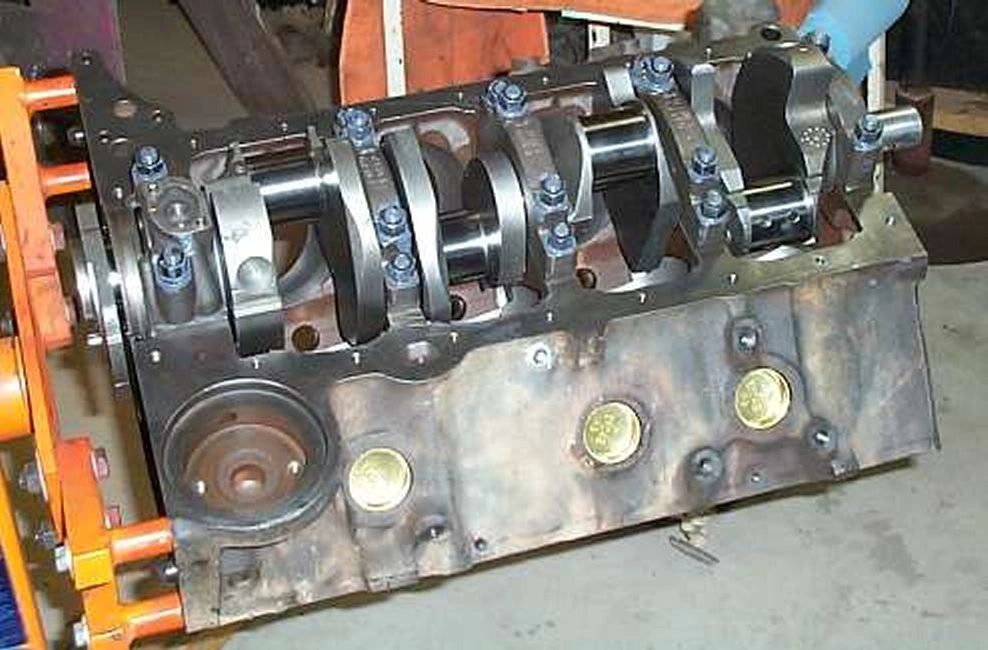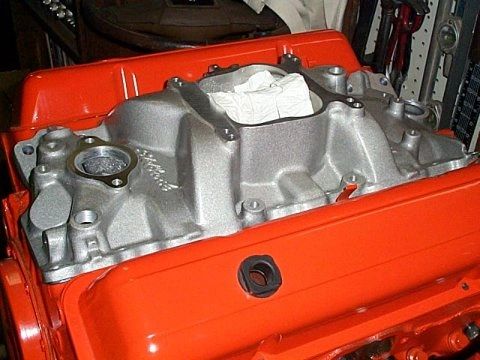 And this is how it sat for the next 10 years. On the next page I'll show the rebuilding with bigger cam and better heads.